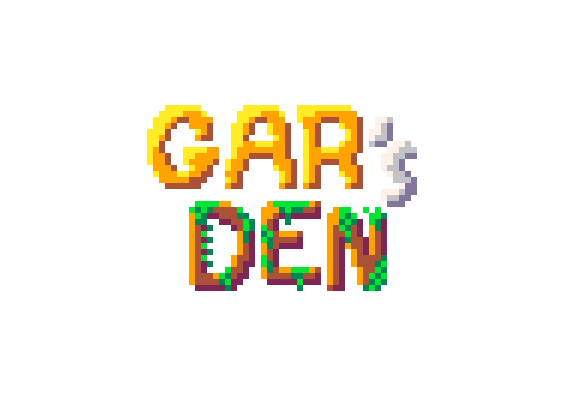 Gar's Den
Comments
Log in with your itch.io account to leave a comment.
I've found a bug; http://imgur.com/a/Y0xSf
I just got back from second floor to first floor, and planted some big berries. :(
But great game! Big thanks :) Going to buy my self pico this summer.
Looks like you got stuck in a door. I thought I had fixed all the door-related bugs... ><
Thank you for the report, I'll try to fix it for a potential update in a few weeks. :)
Also, all entities, like shop keeper, shop items and enemies, disappeared. Those plants on screen were planted after the bug happened. There were a few more of them, but they also disappeared.
Excellent job, I really enjoy your pico8 style
It's a fun game but holy crap looking at this game makes my eyes hurt.
That being said, it's impressive you could make this game within Pico8.
Hi! Can you tell me more about this please? Is it the background hurting your eyes or the low resolution or maybe the colors? Or the combinaison of all three? Do you maybe have an idea of a solution that would not hurt your eyes?
Thank you for the praise. :X
Sorry for the abysmally late reply, Itch.io does not do a good job of notifying you about stuff. It's mostly how the background doesn't fade but sticks around leaving you confused about what is real and what is not. I don't usually have a problem with those kinds of things but this just really bothered me in an otherwhise great game.
Just finnished it and it weas good : D
Curious, was there an update? If so, what's changed?
what should i do with garsden.p8 file?
You can run it in Pico-8, same as garsden.p8.png . The only difference is that people who don't own the Pico-8 can take a look at the code with any text editor if they want to. :)