SUGAR🍬
SUGAR is a fantasy-console-inspired, limitation-led game engine!
✨🍬🍭🍬✨
SUGAR is currently in development.
No release date yet.
(I'm doing my best though)
✨🍬🍭🍬✨

SUGAR features Lua scripting, slightly modified with some useful shorthands.
SUGAR lets you choose the resolution and the palette of colors

you want to work with.

(up to 256 colors at any one time)
You can define your own palette of colors or use one from a selection featured in the engine.
SUGAR features a system of

virtual memory

holding for example the pixel data for graphic surfaces and fonts. This virtual memory can easily be read and written to at any time.
SUGAR's API is kept sparse, functional and linear.
No program structure is imposed on you,

you do not have to submit to Object-Oriented Programming

to use SUGAR.
SUGAR features game controller support and a simplified controls binding system.
SUGAR features

a command-line prompt which you can use while your game is running

to modify and test things on the fly.
SUGAR can be used along with your favorite tools for coding, spriting etc.
SUGAR is not open-source at the moment. Its release price isn't defined yet.
✨🍬🍭🍬✨
Here are some games you can play that were made with an early version of SUGAR:


Metavaxx🔬 by PUNKCAKE Délicieux

Antecrypt⚡ by PUNKCAKE Délicieux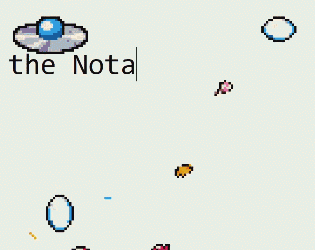 Check out the hashtag #SugarPowered on Twitter for more!